White wines, AOP PIERREVERT
Take a sip, escape to the heart of Provence and enjoy the mild sea breeze and the bewitching scent of lavender.  Without doubt, a glass of AOP Pierrevert white wine has been slipped into your hands. Produced in the south-east of France, in the heart of the Haute-Provence vineyards, this wine benefits from a unique terroir thanks to the typically Provençal climate and topography.
Pierrevert white wine belongs to the category of still wines. It is distinguished by its pale yellow colour enhanced by intriguing hints of almond green. The splendour of this beverage lies in its bright, clear straw-yellow colour. On the nose, it provides a delicate flowery bouquet with scents of white flowers and Vermentino citrus. Appreciated for its rich fullness on the palate, this refreshing wine delights curious wine lovers. Vermentino and Ugni blanc are among the main grape varieties found in Pierrevert white wines. Served between 8°C and 11°C, these white wines are the perfect accompaniment to a local goat's cheese such as the Banon de Provence.
Widespread in Italy, Sardinia and Corsica, Vermentino is a grape variety that loves the heat. Ripening quite late, it is very sensitive to cold or temperate climates, which prevent its full development, but is very resistant to most diseases. Thanks to its low acidity, this grape variety produces light and fresh wines. The range of aromas released by this grape variety is extremely rich. Notes of fresh apple, green almond, soft spices, ripe pear or even fresh pineapple can be detected.
The very popular Ugni blanc is grown mainly in the south of France, in regions such as Provence, Languedoc, Cognac or even Corsica. Thanks to its relatively late budding, this grape variety is not afraid of early spring frosts. Its nervous character, associated with a hint of acidity, is characteristic of many dry white wines.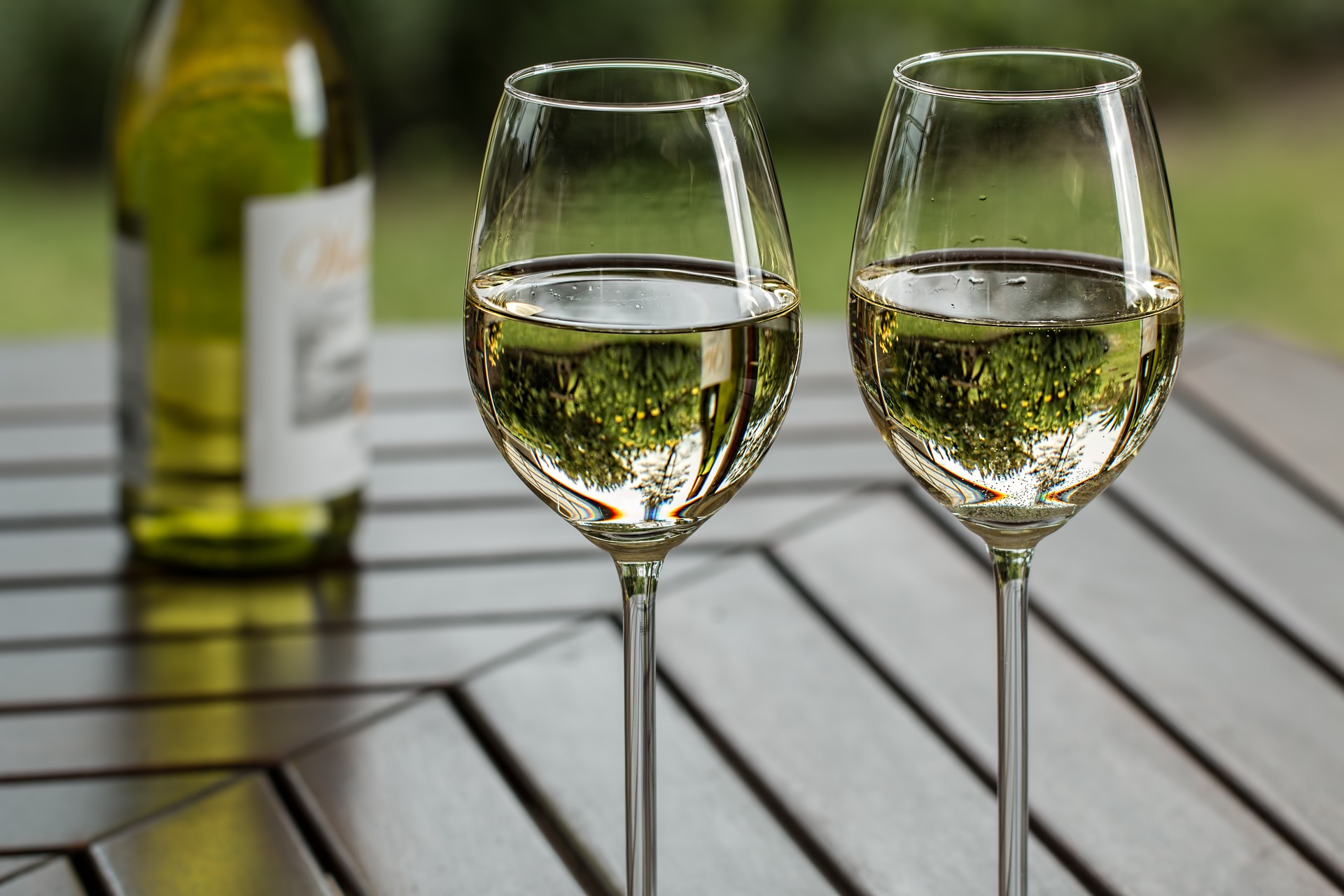 White wines, IGP ALPES-DE-HAUTE-PROVENCE
Fruity and gourmand, IGP Alpes-de-Haute-Provence white wines have a big nose with aromas of white fruits mingling with delicate floral hints. Their acidity provides the perfect balance to their alcohol strength, making them both rich and dense on the palate. The softness of these wines makes them the perfect accompaniment to grilled fish or fish in sauce.